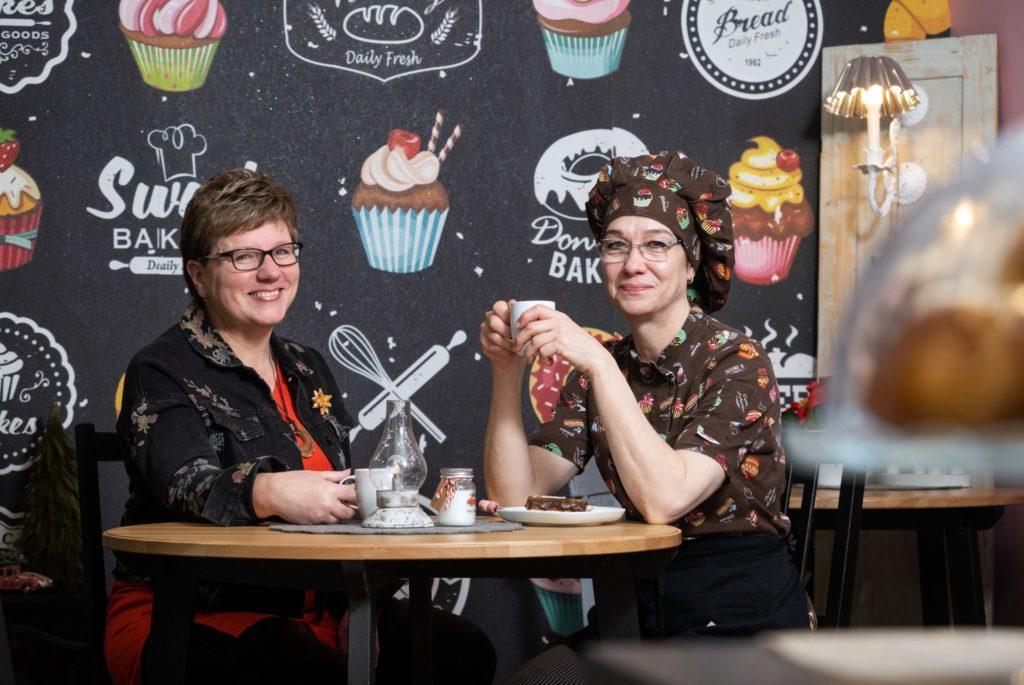 A bakery that looks like its owner
Tina Kilickesen realised her dream by starting Tina's Bakery, a patisserie café in downtown Ulvila. The bureaucracy that goes into starting a café is complex, but it can be overcome by an entrepreneur who is ready to work hard to get to the bottom of things.
Tina runs her bakery, patisserie and café business as a private trader, and she also provides confectionery for private events upon order. She is a skilled professional with a broad selection of products. As an entrepreneur, Tina often works long hours.
"I've been working alone, but my dream is to be able to hire a café assistant," Tina says.
"This is the job I've wanted since the ninth grade of elementary school. I wanted to become a baker-confectioner, but I was allergic to flour dust at the time."
Tina studied to become a dressmaker, but baking remained an important hobby of hers for decades.
Eventually, Tina decided to study for her dream job and graduated as a baker-confectioner in 2017. Two years later, she also completed the Further Qualification for Confectioners. Today, her allergies are long gone.
"Setting up a business was surprisingly easy, thanks to the great support I got from Uusyrityskeskus Enter Satakunta. The bureaucracy felt heavy at times, and there was a lot of paperwork. However, everything sorted itself out when I simply worked hard to get to the bottom of things," Tina explains.
Lamps from cake covers
Tina has been working in Ulvila for 17 years, so there was nowhere else she would rather find premises than in this small town. Tina wanted to set up a unique café.
"The thought of starting a café in a shopping centre, for example, never even crossed my mind."
To kick things off, Business Developer Merja Lehtonen from Uusyrityskeskus Enter Satakunta advised Tina to talk to the licensing authorities.
"Tina was excited, and she had a clear vision of her company. She had every chance of success going into the bakery business," Merja says.
There are a lot of laws and regulations controlling entrepreneurs in the food industry. The first order of business was to make sure that the premises Tina had her eye on were suitable for a bakery.
Tina rented premises built in early the 1970s, and she and her spouse began renovating them to her liking. The café decor includes old cake covers and coffee pots turned into self-made lamps.
Tina and Merja went over contracts, cost calculations and similar papers together.
"The main thing is for the entrepreneur to assess how much money they will need in their first three months of business," Merja notes.
Tina learned that it is important for an entrepreneur to examine all agreements in detail.
A long-awaited bakery
Tina started her business with a small loan and a modest amount of capital.
"Instead of reaching for the stars, I did as many things on my own as I could."
Tina has not regretted setting up her bakery café once. Her hard work is balanced out by the positive customer feedback.
"There had been a lot of demand for a bakery in Ulvila. Customers say coming to my café makes them happy."
Tina's passion is to make everything beautiful and delicious.
"I want to spend enough time on creating my confectionery. The products need to be visually appealing, as well. You eat first with your eyes, then your mouth!"