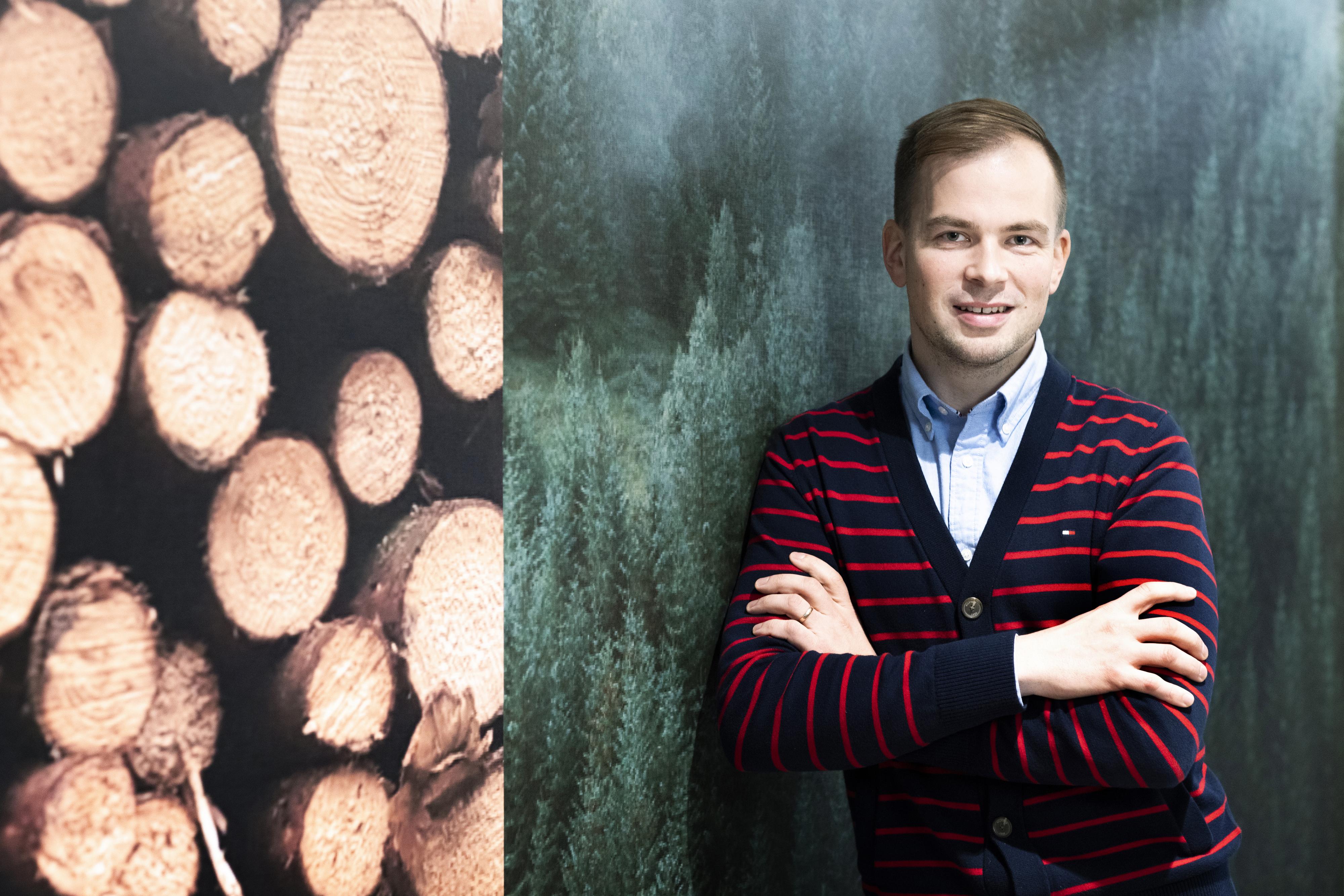 Woima – powered by expert competence and networks
For Juho Haukkala, entrepreneurship was simply something that fell into his lap. Now, as the CEO of Metsän Woima, he sees a future full of opportunities, as both the bioenergy sector and the circular economy continue to grow.
Juho describes his journey as an entrepreneur as "drifting into a career."
"I had bad experiences of entrepreneurship from my childhood home. However, I have always had an entrepreneurial approach to work. When I had to come up with a new job, starting a business was one good option," he says.
When Juho's employment at a listed company came to an end, he started seeking new opportunities to match his skillset. There were no open full-time positions, so he decided to start an expert company in the field of forestry and bioenergy.
He was later joined by Mari Koivisto and Tomi Bremer. Together, the trio underwent a thorough process of developing their strategy. Today, Metsän Woima offers fuel deliveries to heating and power plants.
The experts' previous careers in supply chain management sparked a change in the business idea. They decided to focus on their core competence.
"We were thoroughly familiar with the entire industry, and we already had networks at hand. So, we contacted customers we knew to ask about their needs."
"The world is changing fast"
The market has also changed in the meantime. The current effort to move away from fossil fuels has increased demand for renewable biofuels.
Bioenergy and the circular economy are growing trends, so Juho believes that the company will be involved in enacting change in the long term.
"The world is changing fast, and the change is huge in both sectors. I'm sure there will be a lot of challenges, but also plenty of opportunities."
The company is not rushing blindly into the future, however. According to Juho, Metsän Woima found it important from the start to strategise and plan their approach to developing the business further, as well as their goals for development.
Juho founded the company with the help of Ensimetri Enterprise Agency. He says he was given answers to his questions, as well as tips on what to take into account when starting out. He was not eligible for a start-up grant or other financial support, as he already had existing customers.
"I could have really used the support back when I was starting from scratch in many ways, though."
The will to grow and develop further
Business advisor Taina Koivula from Ensimetri believes that the team approach to entrepreneurship strengthens Metsän Woima's in-house competence. Their combination of expertise, networks and mutual dialogue brings a competitive edge.
"To clarify the business idea, it's important to identify the market situation in the sector and the needs of the target group. The Metsän Woima team has the will to develop and grow their company," Taina applauds.
Taina also believes the sector will keep growing. The technological requirements, operating models and other such factors are in constant flux.
Juho says that digitalisation has already helped Metsän Woima off to a speedy start. As everything was already in electronic format, separate digitalisation efforts were not needed.
"We were able to follow electronic processes from the start. It has been a clear advantage, and the data is sure to be useful going forward, as well."