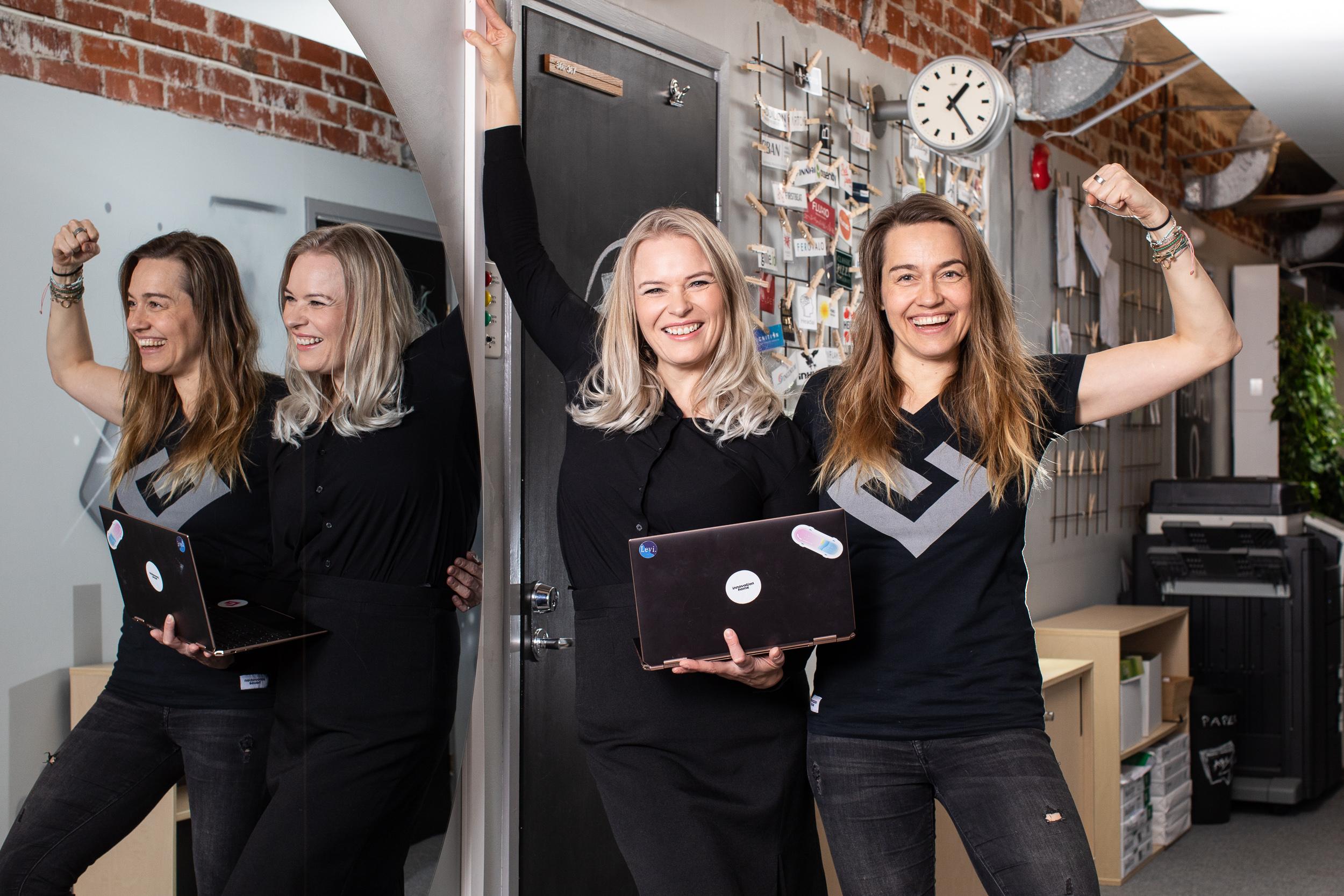 Best friends in business together
Innovation Home has been on an international trajectory from the start. In addition to Finland, the company has offices in the United States and Asia. The entrepreneurs want to use their network to build a communal growth platform.
Petra Erätuli-Kola and Katja Aalto made a pact to start a business together back in the late 1980s. At the time, they were just two teens in Kalajoki, spending their summers and weekends working at an icecream stand, babysitting, and delivering newspapers.
Their deal as to establish a joint business venture together before either of them turned 40.
"Back then, that felt like a point in the very distant future," the duo say now.
A few decades later in late 2015, their forties were approaching, so Katja called Petra to say that something had to be done. The result was Innovation Home – a company offering working space solutions and office services to businesses of all sizes from start-ups to corporations, with multiple locations in three countries.
Following a clear vision
Their shared dream was to make the world a more compassionate place to work and build a positive, open working culture in Finland and abroad. In addition to their own faith and passion, they were encouraged by positive feedback.
They have always aimed high, and although their goals have evolved over the years, their vision has stayed the same.
"We want to build the world's best communal growth platform in a profitable way," Petra and Katja explain.
The Enterprise Agency helped them refine the core of their business by providing help with the start-up grant application and other practical matters, as well as sparring when necessary.  Business expert Matias Holmqvist from YritysEspoo notes that the company already had visible potential for success and bright prospects at the time.
"They have an international and innovative approach to doing business, and the entrepreneurs had a clear vision for global growth from the outset."
Courage and tenacity
According to Matias, entrepreneurs should prepare for different stress factors and take good care of themselves in every way. Courage, tenacity, and creativity are examples of useful characteristics.
Petra and Katja agree. They emphasise how crucial it is to be able to both prepare for change and adapt to it.
"Anyone starting a business should prepare for a ridiculous amount of work and build up their tenacity, patience, perseverance, initiative, ability to handle pressure, and readiness for constant development," Petra lists.
According to the duo, going into business with one's best friend requires openness and the ability to talk things through. It is also important to identify the partners' individual strengths and differences and give them space.
This knowledge of the pressure points faced by entrepreneurs also benefits Innovation Home's customers, many of which are growth companies. Watching other businesses develop and accelerating their growth are some of the best sides of the job.
"Through Innovation Home, we can help to create jobs, enable teams to grow and develop, and contribute to a more positive corporate culture through our example," the entrepreneurs say.